OUR COMMUNITY
---
Proud Supporter
---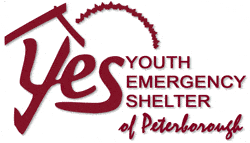 YES provides emergency shelter, education and transitional supports for youth and families in crisis in Peterborough and the Kawartha's. We serve roughly 250 new clients every year, in addition to many who have stayed at the shelter before.
Peterborough's Dragon Boat Festival
---
Thank you to everyone who participated, sponsored and came to cheer on the Holiday Ford Dragon Boat team.
We are pleased to have been part of the 16th annual Peterborough Dragon Boat Festival. It is such a great community event that helps Peterborough Regional Health Center to purchase new equipment and keep breast cancer screening the best it can be in our community.
This is the first year Holiday Ford participated in the festival and we all had a great day. We came second place in our class (the "C" cup). It is a wonderful feeling being able to help in achieving 94% of the overall festival goal, last update was over $170,000 raised.
We look forward to participating again next year in the 17th annual Dragon Boat Festival.